Associates
Since the start of business, our mission has been clear and direct: To provide oilfield tubular product and services to oil and gas exploration and production companies in Malaysia and South East Asia Region.

Petrochem Network (PCN) is recognized by our customer for providing superior services with attention to follow-through on projects. Our goal is to create positive, long-term working relationships with our customer and provide services on multiple projects. PCN is well positioned to meet your needs for tubular rental and sales, manufacturing, inspection and other services. Our facilities in Malaysia are staffed with individuals who have extensive industry expertise.

As the worldwide demand for energy grows, we are actively seeking to expand our operations with additional facilities, services and products through acquisitions and new activities that strengthen and complement our current business segments. At PCN, we value our customers and dedicated to delivering superior results. With our quality products and services, industry experience, dedicated staff and financial strength, PCN is prepared to be your global supplier on drilling rental equipments.

As a representative that caters to Malaysian market. We select reputable companies with outstanding and trusted technical expertise to provide us with their quality and latest-technology product. Our Associates:
Maersk Drilling
Maersk Drilling – formerly named Maersk Contractors – was established in 1972, is a leading drilling contractor and supplier of floating production solutions. The fleet of drilling rigs and floating productions are operating world-wide.
Transhose
Transhose is a specialist hose supplier to the Oil and Gas industry. Whilst Transhose can, and does, supply hose for wide range of applications, its core business is the manufacture of hose assemblies for the O&G industry.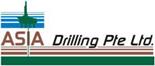 Asia Drilling Pte Ltd
We have been exclusively appointed to be their agent in providing quality, flexible and low cost services for offshore drilling solutions and workover operations.

A company based in Texas, United States of America. We are an exclusive in marketing and providing services and products offered. Their wide range of products and services covers from drilling equipments, ROV (Remotely Operated Vehicle) and various oil and gas software licenses.

Provide tubular drilling equipments which consists of Drill Collar, HWDP (Heavy Weight Drill Pipe), Rotary Subs, Stabilizers, Hole Openers and Wedgetail Reamers.
Drill Cool provides customers around the world with Geo-Coolers and other products and services for successfully completing high temperature oil, gas, and geothermal wells. Geo-Coolers, and other services provided by Drill Cool (hereinafter collectively referred to as "Drill Cool Products and Services"), assist in the management of fluid temperatures which may be encountered in hostile drilling environments.